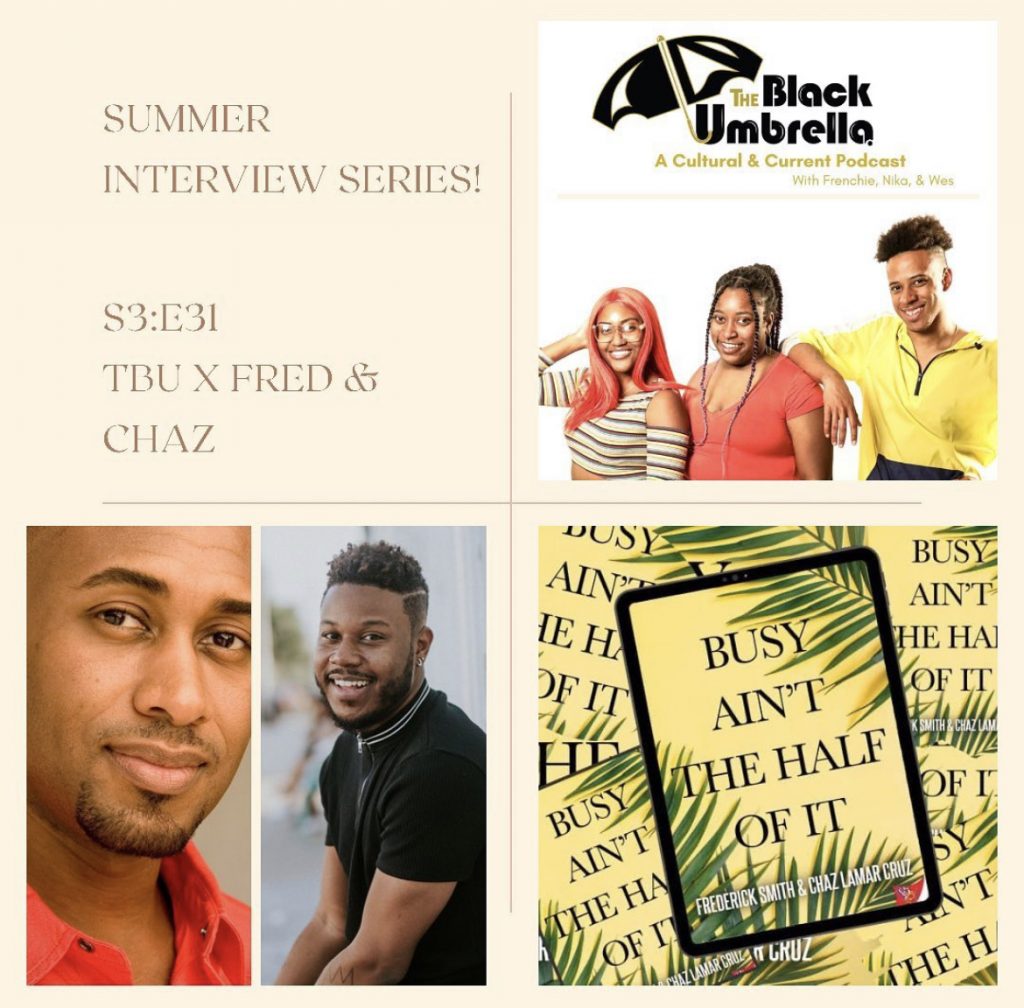 Chaz Lamar Cruz and I joined the hosts of The Black Umbrella podcast (Frenchie, Nika, and Wes) for their summer interview series.
Link to The Black Umbrella episode featuring Chaz and Fred is here: Apple podcasts: https://podcasts.apple.com/us/podcast/tbu-summer-interview-series-fred-chaz/id1446517321?i=1000533215892 or Spotify: https://open.spotify.com/episode/60ZCAXPvbsREZGClBXqH1z?si=ACuxOvpjQGSZUMnW7jWnbQ or SoundCloud: https://soundcloud.com/theblackumbrellapc/tbu-summer-interview-series-fred-chaz
On this episode, we discuss our latest novel on Bold Strokes Books, Busy Ain't The Half Of It, plus related topics: relationships, single parenthood, careers, dreams, and being Black and queer in L.A.
Learn more about The Black Umbrella via their podcast page on Apple Podcasts or on Spotify.